MEET THE ARTIST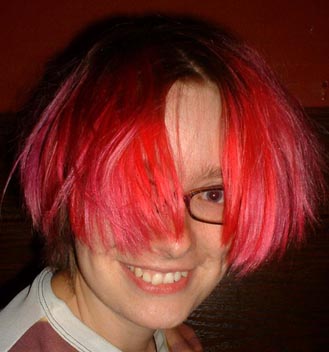 Robin Polfuss
The Sock Monkey Studio address has changed!
Please contact me directly if you need this info.
the Sock Monkey Studio phone #:
416 971 6306
---
Quality toys, puppets and clothing,
created with Love for Fun & Adventure!

Robin is a very eclectic being that spends quite a lot of time wandering about in her imagination, from whence she builds things & tells stories.
Robin is an illustrator, sculptor, photographer and has spent most of her life making toys & puppets. She was inspired when she discovered Sock Monkeys and the brilliant idea of using socks to create unique toys!

RoRo Art creates truly one-of-a-kind toys (traditional Sock Monkeys & original Sock Animals), puppets (Sock Puppets, gLove Puppets, Paper Puppets & more!) and fun silk-screened & uniquely sewn tee-shirts. She sells at art shows, online and custom order creations from her home studio. For the latest pictures and information, visit www.facebook.com/roroart. (And this very site is slooowly being updated...)

She also builds, wrangles & performs puppets, as well as performing the popular Puppet What What. www.facebook.com/puppetwhatwhat

She was a member of the Toronto Puppetry Collective, helping create the ongoing puppetry performance series, Puppet Allsorts.
www.puppetallsorts.com & www.facebook.com/PuppetAllsorts


Everything tells a story! Live with your heart and imagination ready
and watch the most wonderful stories unfold!
---
* If you email me, I will do my best to write back within a few days, but if you have not received a reply from me, please check your spam box & your filter settings. If you cannot reach me by email, please phone. Thank you!