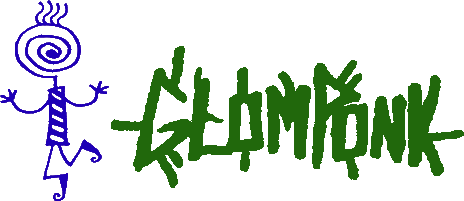 Glomponk began as tiny doodles many years ago on little scraps of paper. RoRo Art now puts these doodles on clothgoods to have nice things to wear...
The characters are silk-screened by hand, using durable inks, onto the fronts of quality shirts in a huge variety of colours & the glomponk logo is printed on the backs. (Logo colour may vary.) Some of the clothing items available include:
MEN'S TEE-SHIRTS
CHILDRENS & YOUTH TEE-SHIRTS
LADIES FITTED TEES
LADIES TANKTOPS
SWEATSHIRTS
PULL-OVER HOODIES
ZIP-UP HOODIES
For details please contact us or visit us at an art show.
Prices are $25(CAN) for any tee-shirt or tanktop & will vary for sweatshirts & hoodies.
Shipping will vary depending on the destination and number of shirts being shipped.